Kate set for last public engagements before maternity leave
Sure, she's worn trousers before but we're so used to seeing her in her usual dress/skirt and coat combo that this latest look has caught us a little off guard.
Prince William recently revealed that his third child is due "any day now", and on Thursday, the Duke and his wife stepped out for what was Kate's last engagement before maternity leave.
Multiple engagements are linked to the Commonwealth, which is a global network of total 53 countries with over two billion people.
The royal took around a month off before her children Prince George and Princess Charlotte were born, so this could well be her last moment in the spotlight before her third child with Prince William arrives.
And on Wednesday Kate launched a major project, an early years steering group, which will look at ways of improving how society supports children so they have the resilience to cope with life's pressures when adults.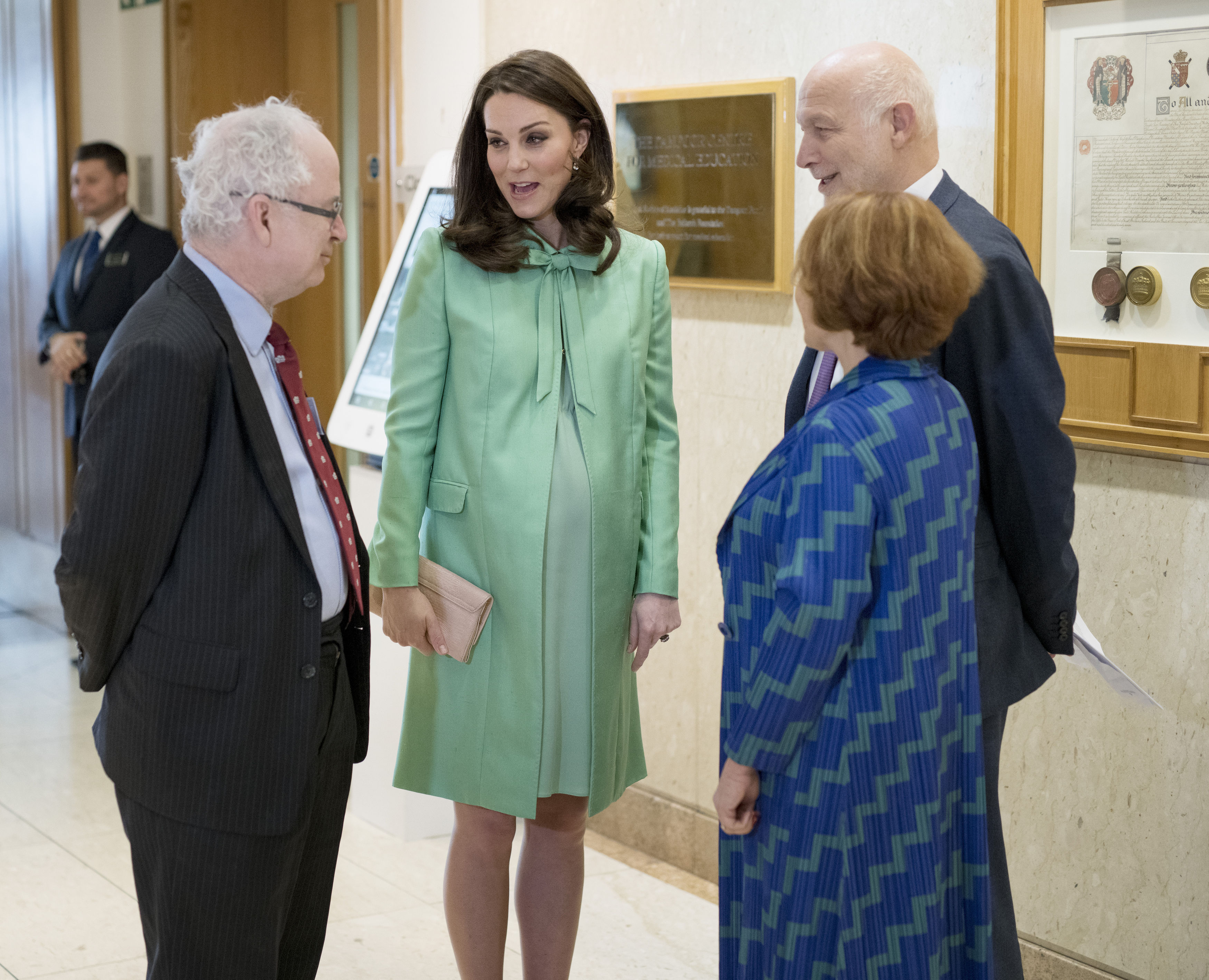 Issa Reissues Kate Middleton's Iconic Blue Wrap Engagement Dress
With the baby due in April, we're sure that the page will have some exciting updates very soon!
The couple took part in a Commonwealth quiz alongside athletes, coaches and supporters. The charity also provides athletes with media training, nutritional advice and performance lifestyle guidance.
Kate and husband William spent the day celebrating the Commonwealth, ahead of the Commonwealth Heads of Government Meeting in April. They went to a community cafe in Clerkenwell, east London after spending time at the Copper Box Arena at the Olympic Park in order to help volunteers and locals put the finishing touches to a meal, which is being prepared for 2018 Commonwealth Big Lunch.
What Kate chose to wear to the visit also had us nodding with approval - and we might have Meghan Markle to thank.
St Luke's chef Matt Jones, 45, said: 'As we got them to decorate our dishes Kate said she cooked with her kids but that it sometimes got a bit messy'.
How North Korea announced the Trump-Kim summit to its people
Unification Minister Cho Myoung-gyon will lead South Korea's team at the meeting. But there had been no official word from Pyongyang.
Geelani paves way for long-time aide Sehrai
Relations between Geelani and the Jamaat soured again in 2010 after Geelani made some unpleasant remarks in his biography. He has held various positions in JeI including that of Secretary General.
KCR meets Mamata Banerjee to discuss on forming new third front
The Trinamool chief, however, asserted that a "federal leadership" would take on the BJP in the 2019 Lok Sabha polls. You will come to know the full details in future because we only two can not decide the whole thing.